Donald Glover Buys 113 Girl Scout Cookies to Help a Scout Reach Her Goal
By: Ketirah Felder-Hogan (@tygirl197)
Not even Donald Glover can just buy one box of girl scout cookies… so he brought 113 boxes!
The Grammy-Award winning rapper surprised six-year old Charity Joy with his purchase on Wednesday's episode of The Late Show with Stephen Colbert after she and her father Seymore Harrison Jr. went viral for parodying his song "Redbone", as reported by E News.
Duluth, Georgia natives, Charity Joy and her father decided that in order to attract some new customers, that they were going to have to get creative and boy did they when they thought to turn this hit single into a cookie selling themed anthem.
According to Vice, the parody video has amassed over 5 million views as of Thursday morning and has attributed to Charity Joy's goal of selling, 5,000 cookies with the help of Atlanta star Glover himself.
Glover himself was surprised to discover that his song was turned into a cookie-selling song.
"It's beautiful, but it's also crazy to me," he told Stephen Colbert. "I never was like 'I'll make this, and then one day a little girl will sell girl scout cookies to it.' It's pretty great," as reported by E News.
After discovering that the girl scout needed to sell 113 boxes in order to meet her goal, he purchased them and if you're wondering what kind- Thin Mints! As, Glover stated those are his favorite during the interview.
Though we may know the Girl Scouts for selling delicious cookies available in various flavors, at five dollars a box, that is not they're end goal.
The Girl Scouts is an organization that helps young girls form a foundation in leadership experience through: science, technology, engineering, and math (STEM), outdoors, life skills, and entrepreneurship. Every box that each girl sells truly does make a difference in their lives and other future girl scouts.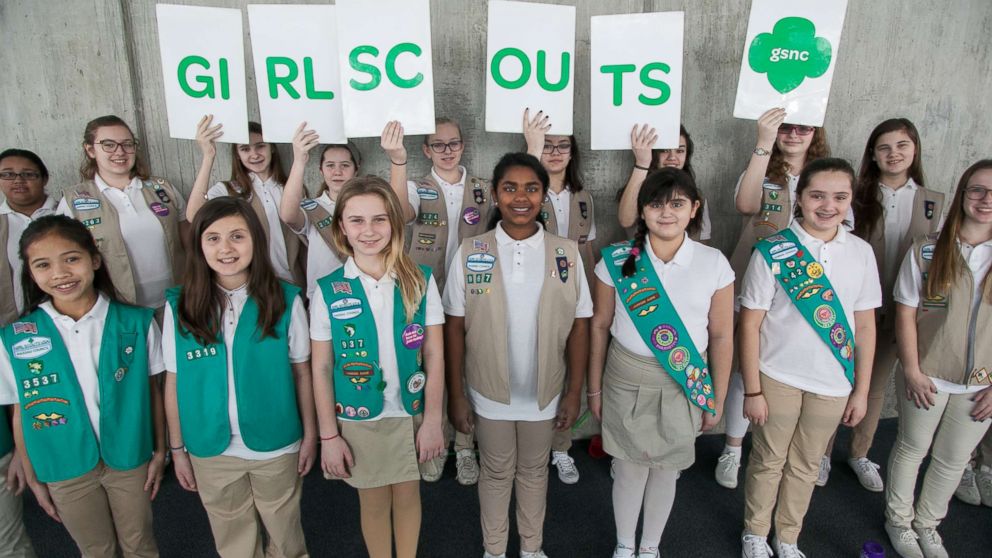 Although, we all may not be able to purchase dozens of boxes like Glover, even one box can make a huge change, so to donate or purchase a box today to empower a young female today!